Categories:
Other Brands
We like to talk about simple but worth-every-dime shopping bags. Last time it was the Kenzo Logo Print Tote, of which we think it was stunning and it was well-balanced between the price and value. And today we'd like to show the Stella McCartney Logo Bag – another beautiful choice.
The Design
Why this Logo Bag? Well it's stunning and slightly distinctive. This new tote features the house's logo on the front in perforated style. But the overall appearance is simple and easy, which makes it the perfect candidate to become your daily shopping bag.
Take a big glance at the structure of the handles. It looks like it's been cut-out from the side, but the handles are big and strong – they're ideal for carrying heavy weight essentials.
The spacious interior is what finalizes the design. But before we go into that, you have to know that the bag is made from polyurethane, which is not real leather. But it feels and looks like a genuine leather.
The Interior
The bag is open from the top. Inside you will find one big compartment to store everything necessary. There is even enough space to store your clothing or a laptop. You will also find an interior pouch that's detachable. The pouch is to be used for storing your important essentials.
The Prices And Sizes
Measuring 12' x 16' x 6' (H x W x D) inches, priced at $790 USD, €595 EUR, £565 GBP.
Where To Shop Stella McCartney Stella Logo Bag?
1. MyTheresa – first stop is here because there are a lot of shades available…
2. Farfetch – shop at the boutiques around the world…
3. Matches Fashion – find more beautiful colors here…
4. SSENSE – want to see the Backpack version? Go here…
More Images And Colors
comnum(0) tbcount(0) tbcount(487)
Categories:
Other Brands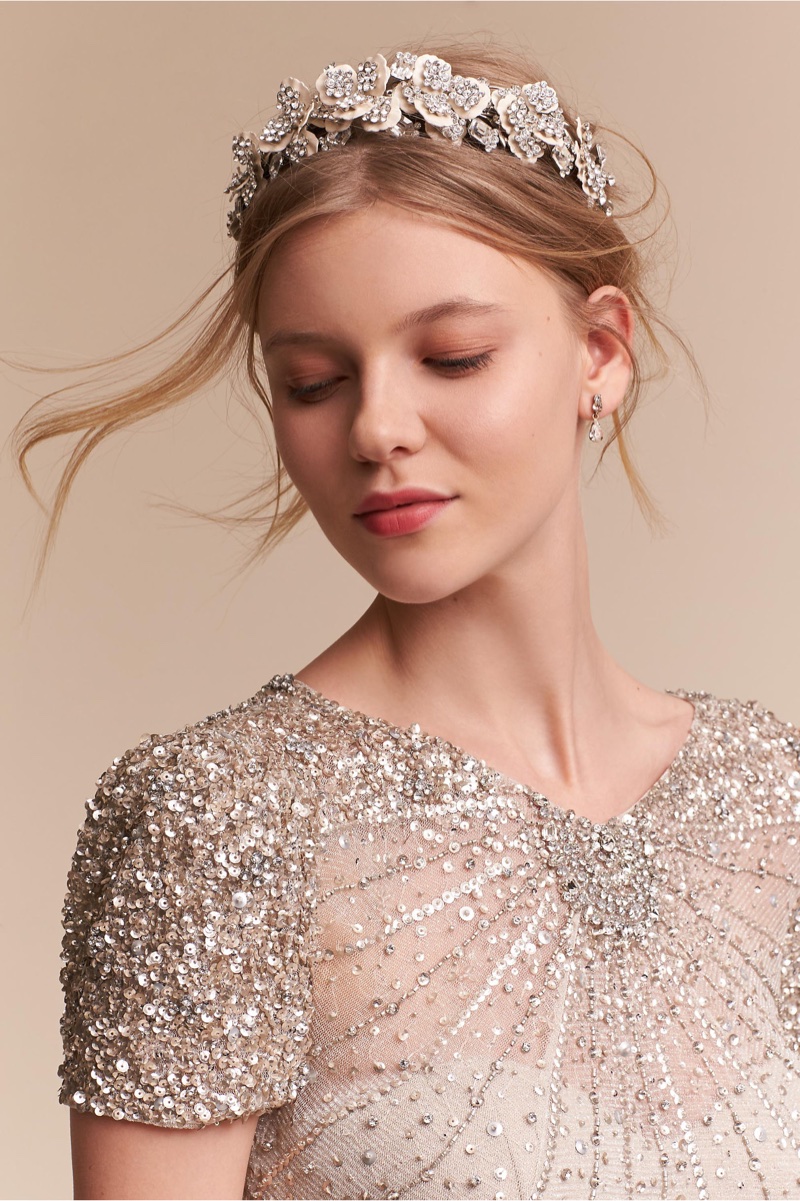 Photo: BHLDN
Now that you have found the perfect dress for your wedding day, you need to focus on your beauty look. This means searching for the ideal makeup look and hairstyle for the big day. When it comes to finishing your bridal ensemble, look to glittering hair clips, sheer veils and halo decorations for a winning look. A unique hairstyle will make your wedding day super special. Whether searching for the ideal hairstyle or accessories, we have you covered. Discover eight ways to take your bridal beauty look to the next level below.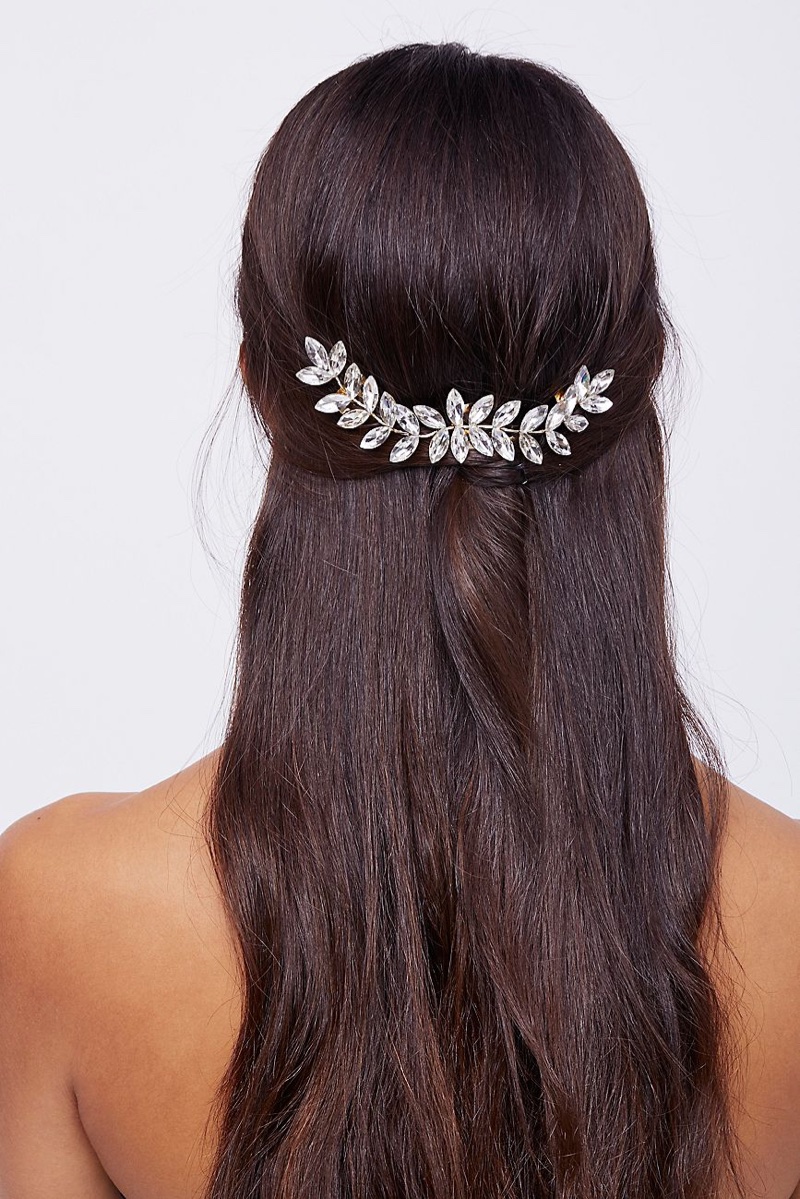 Photo: Free People
HAIR COMBS
One way to add some feminine mystique to your wedding day is to wear a dreamy, hair clip. A sparkling hair clip decorated with Swarovski crystals or pearls go perfectly with an updo hairstyle or half up, half down look. These 2018 wedding hair trends will have you looking absolutely stunning. Remember when purchasing a hair comb to get one that complements your dress or bouquet. If you're wearing a gown with pink details, look for a hair comb with rose hues. Likewise, if you step out in a black sash, look for a black hair comb. We recommend floral and leaf details for a bohemian touch.
BRIDAL VEILS
If you want to stick to tradition, wearing a veil is certainly one way to go. There's plenty of styles out there but let's keep it simple with this round-up. If you want to look for a short silhouette–feel free to wear a blusher. This miniature style just covers your face, and is perfect to show off your makeup look. We think that pairing a blusher with a red lip will make you a truly stunning vision.
Not one for a short veil? Then look for a dramatic sweep veilwhich reaches the floor. It will certainly provide an entrance when decorated with lace or sparkling embroidery. If a floor-length veil doesn't quite do it for you, search for a chapel or cathedral veil. The chapel veil reaches at 9 feet. While the cathedral veil reaches 12 feet. These styles go perfectly with a dramatic silhouette rather than a slim one.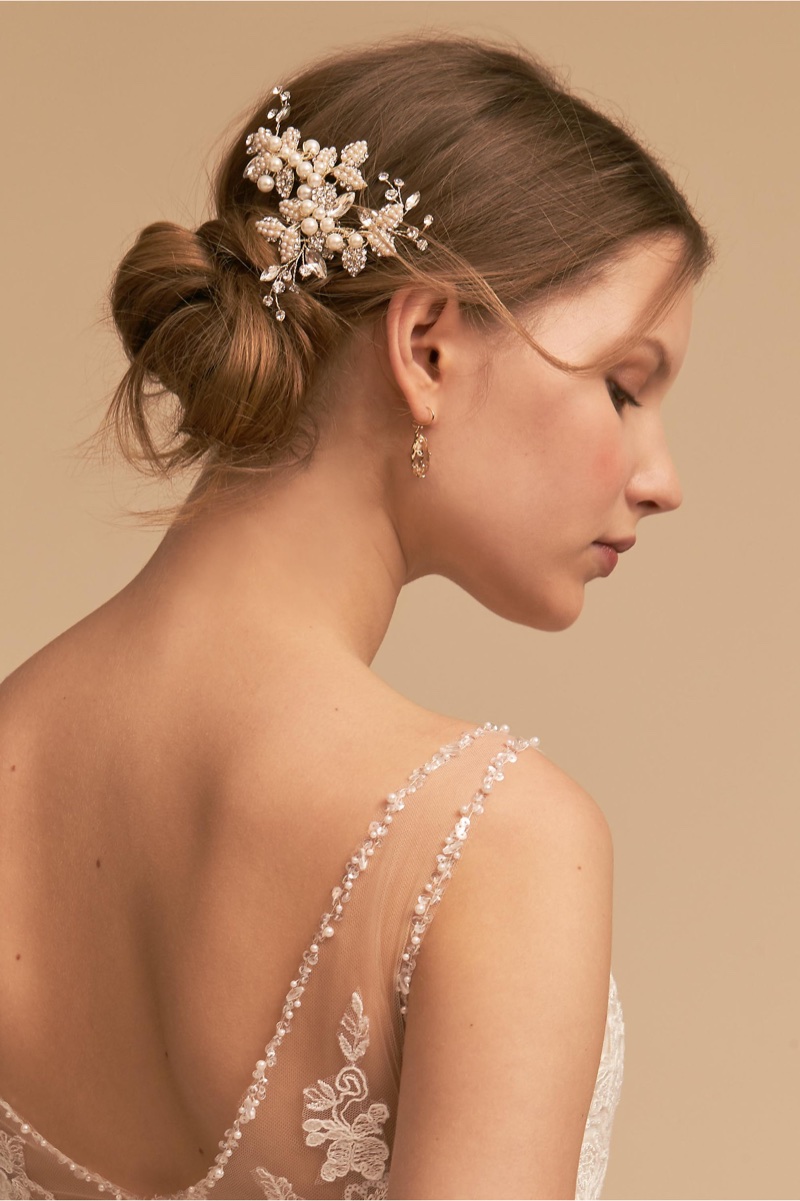 Photo: BHLDN
A SWEEPING UPDO
When it comes to your wedding day, you definitely want to focus on your hairstyle. If you want a classic and timeless look, we think you should wear an elegant updo. Although it can seem constraining, there's plenty of options. A braided updo with milk braids can add a bohemian vibe to your bridal look. Want to keep your hair a simple, but classic style? Do you hair in a simply chic updo bun with a top knot. Add some flair to the hairstyle with a sparkling pin or hair clip.
HALOS/HEADBANDS
Another way to up your beauty look for your big day, is by wearing a halo or headband. We recommend wearing this hair accessory if you choose not to wear a veil. A headband or halo can really accentuate your face. We love a headband with shimmering details, but if you are more minimal, look for a simple satin style. As for something unique, wear a sparkling vine that can be woven throughout your braid for the perfect Rapunzel look.
RAPUNZEL BRAIDING
Another interesting hairstyle which turns up the glam factor for your wedding day is a braided hairdo. An elegant French twisthairstyle would be perfect for those brides who want an elegant look. Seeing that it is a major event, feel free to add some extensions or hair pieces to add some length to your hairstyle. A pretty braid that goes down your back and to your waist will be absolutely marvelous. And if you just want to add a touch of texture to your hair, braid the sides of your head for a romantic look. Add flowers or metallic threading for the perfect look.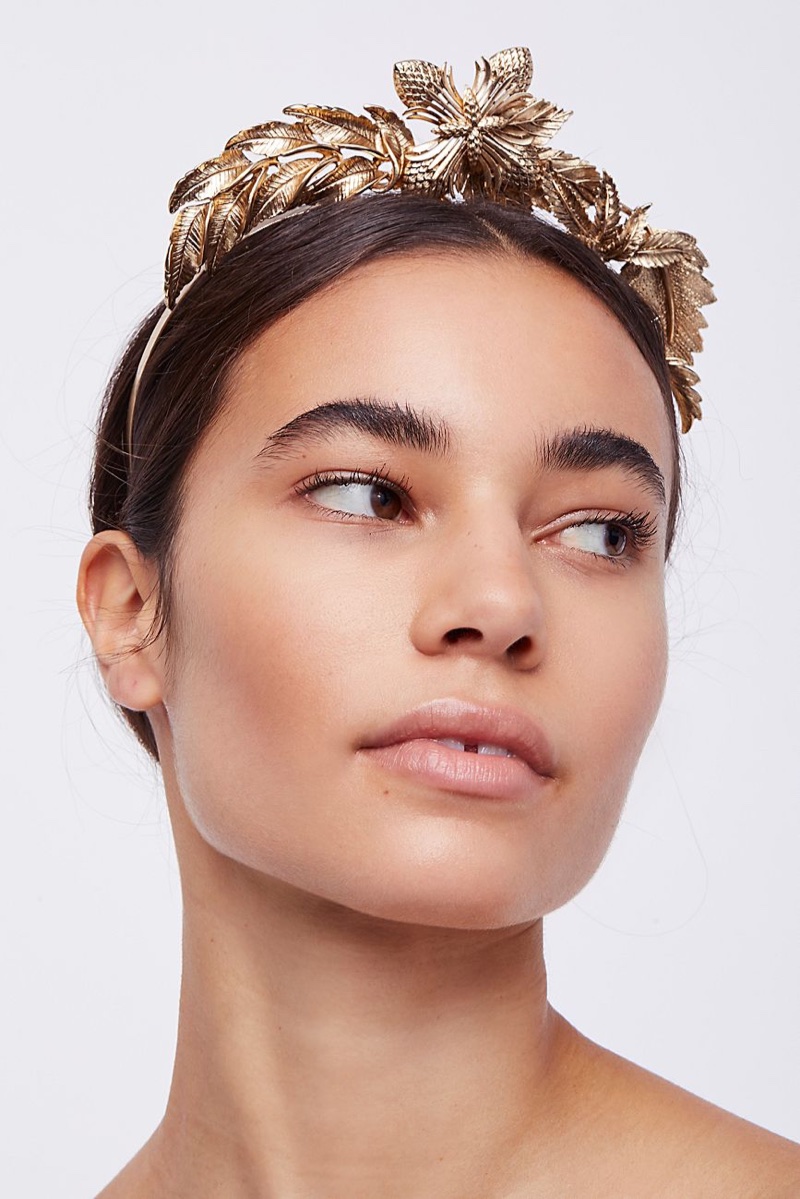 Photo: Free People
TIARA/CROWNS
Feeling like a true queen or princess? Accessorize your wedding day hair look with a glittering tiara or crown. You don't have to have a royal title like Kate Middleton to look one. Look for a style that complements your wedding dress. If you are wearing a classic gown, buy an elegant crown in a gold or silver tone with pearls or crystals. Wearing a more bohemian style, off-the-shoulder dress? Feel free to try a chic flower crown. And if your dress is a vintage style, find a vintage-inspired headpiece in plated brass
ROMANTIC WAVES
If you would rather have your hair down, wearing your hair in romantic waves looks fabulous for the special day. When it comes to selecting the perfect hairstyle, you should think of not only your dress but also the ceremony's venue. If your dress has an interesting neckline, you will want your hair to be perfectly coiffed to show off the neckline. If the wedding is at a beach ceremony, you can wear your hair in beachy, mussed waves. We also recommend a polished coif with a side part for a classic yet modern look. Since this is a once in a lifetime event, don't be afraid to wear extensions for added length or fullness.
STATEMENT TURBAN
Elizabeth Taylor was well-known for wearing turbans, and if you want to channel the late icon for your wedding day, you can wear this chic headpiece. It is a perfect way to add a pop of color to your bridal look. If you're a free spirit, look for a printed turban to really liven up your wedding ensemble. Want to keep it more classic? A white turban embellished with crystals or embroidered beading will really take your outfit to the next level. We recommend wearing a turban with your hair down so you can frame your face with ease.
Now that you have seen all the amazing ways you can wear your hair on your wedding day, we hope you are inspired. From chic veils to glittering tiaras and statement hair combs, there's plenty of options to stun during the ceremony. Remember that your hairstyle should show off your personal taste. There is no need to be cookie cutter for your wedding day. You want to be proud of your bridal beauty look for a lifetime.
comnum(0) tbcount(0) tbcount(409)
Categories:
Other Brands
Edita Vilkeviciute channels her inner femme fatale for the pages of PORTER Magazine's Spring 2018 issue. In front of the lens of Virginie Khateeb, the blonde stunner poses in ladylike fashions with a seductive spin. Stylist Morgan Pilcher dresses Edita in glittering gems, tailored jackets and statement dresses. The Lithuanian beauty wears designs from the likes of Giorgio Armani, Christopher Kane and Simone Rocha.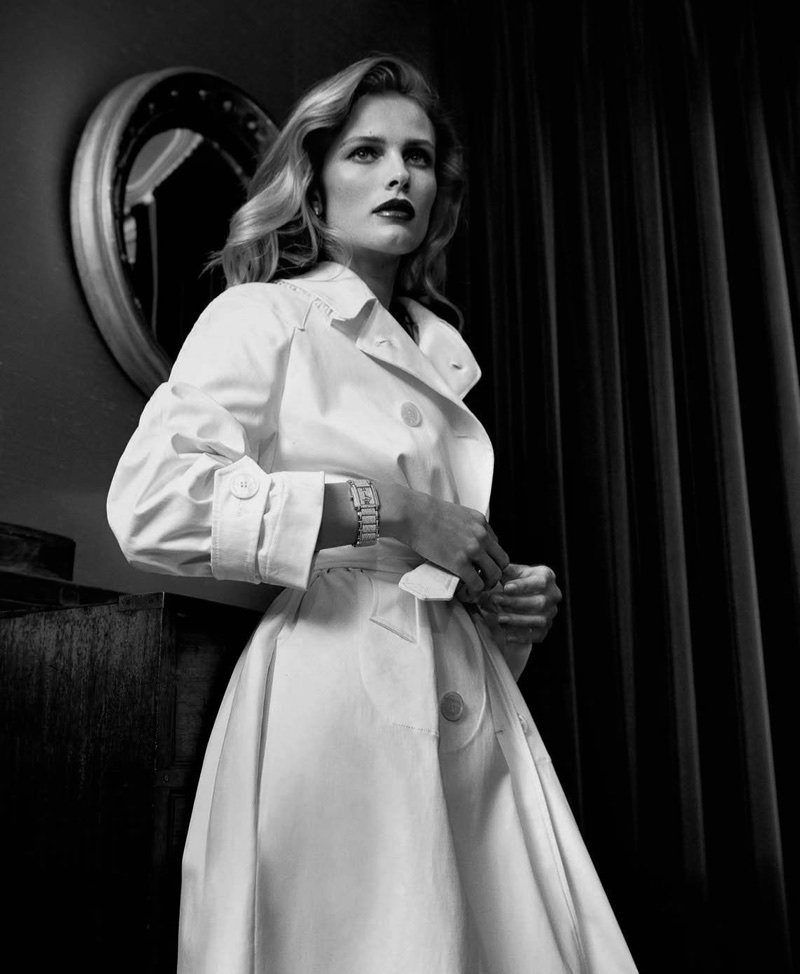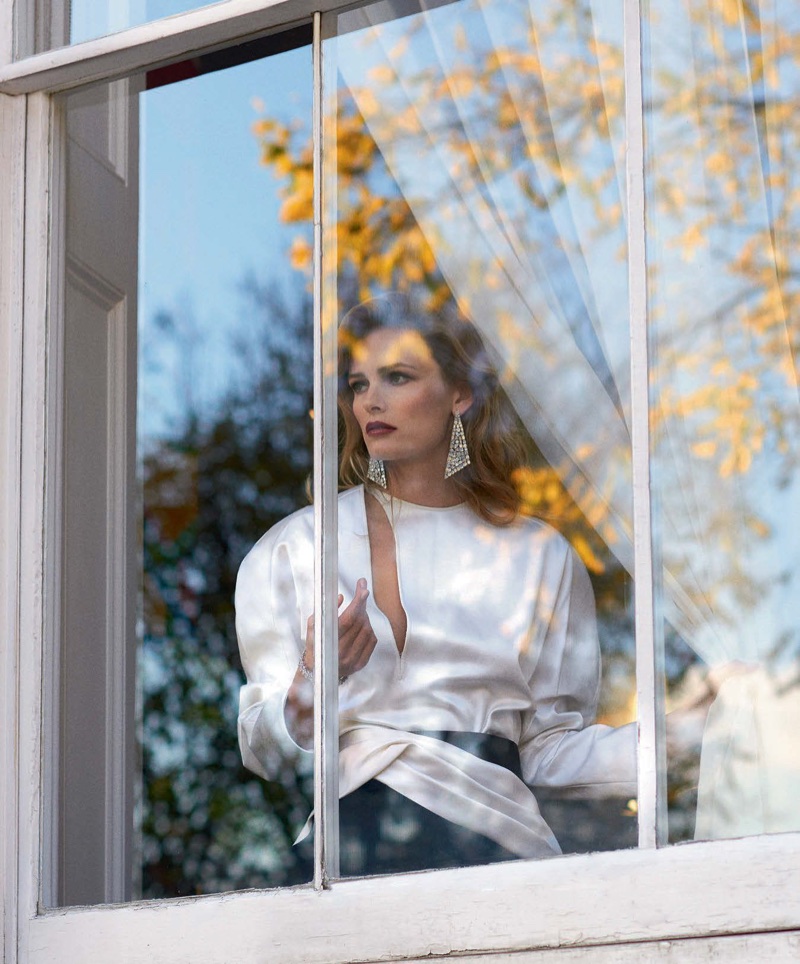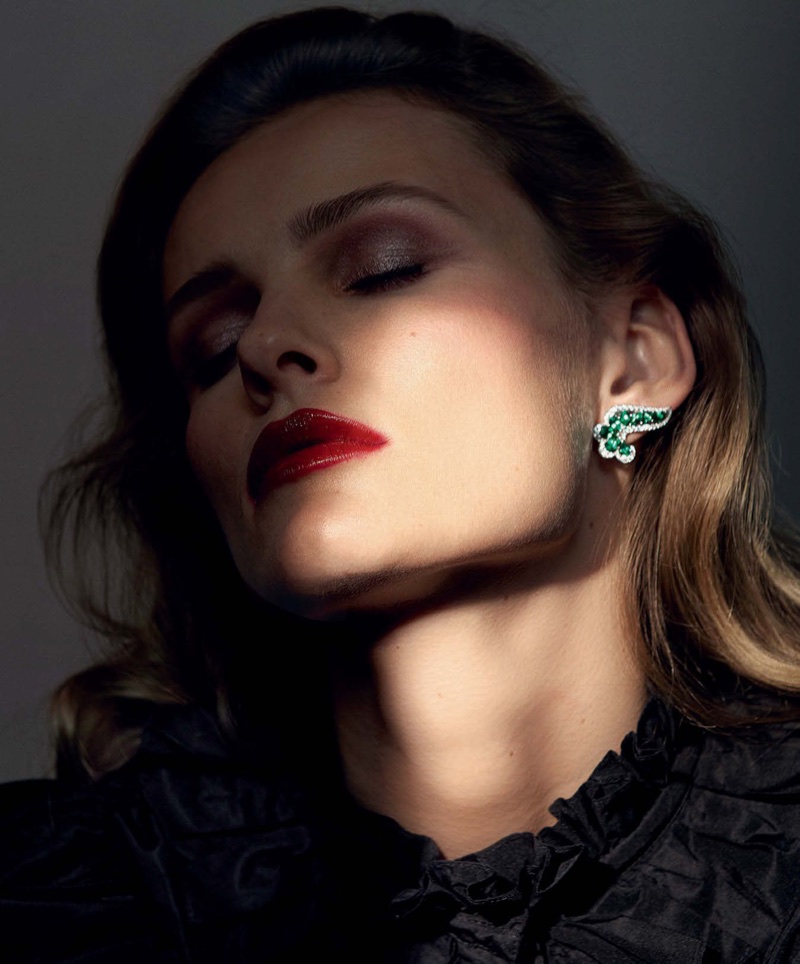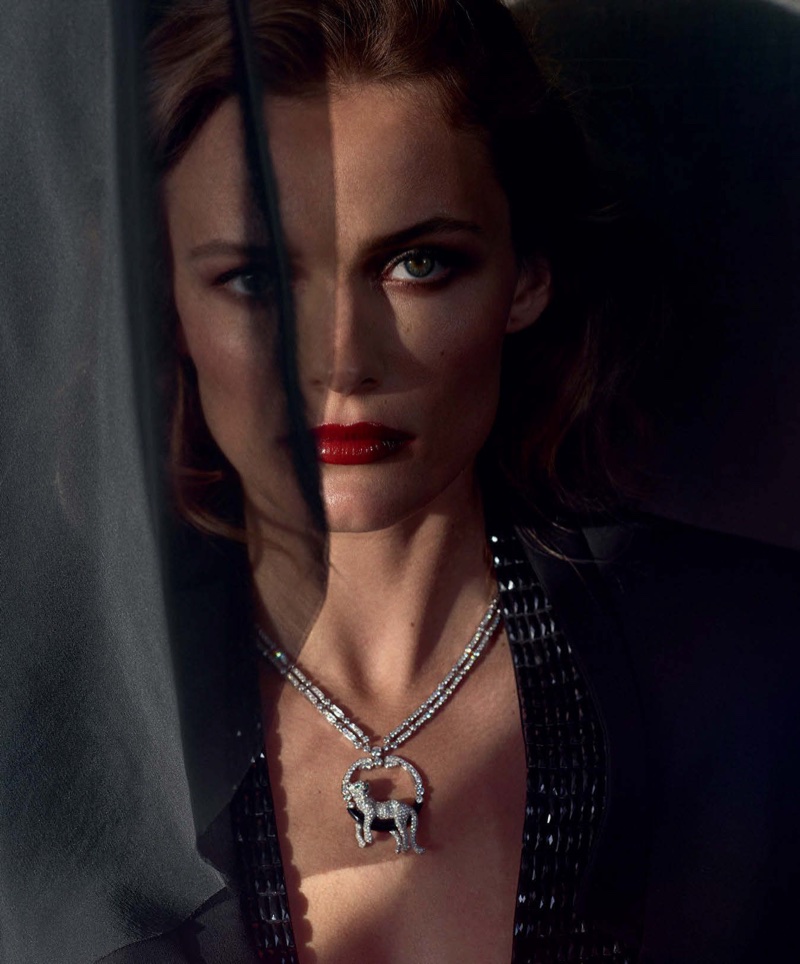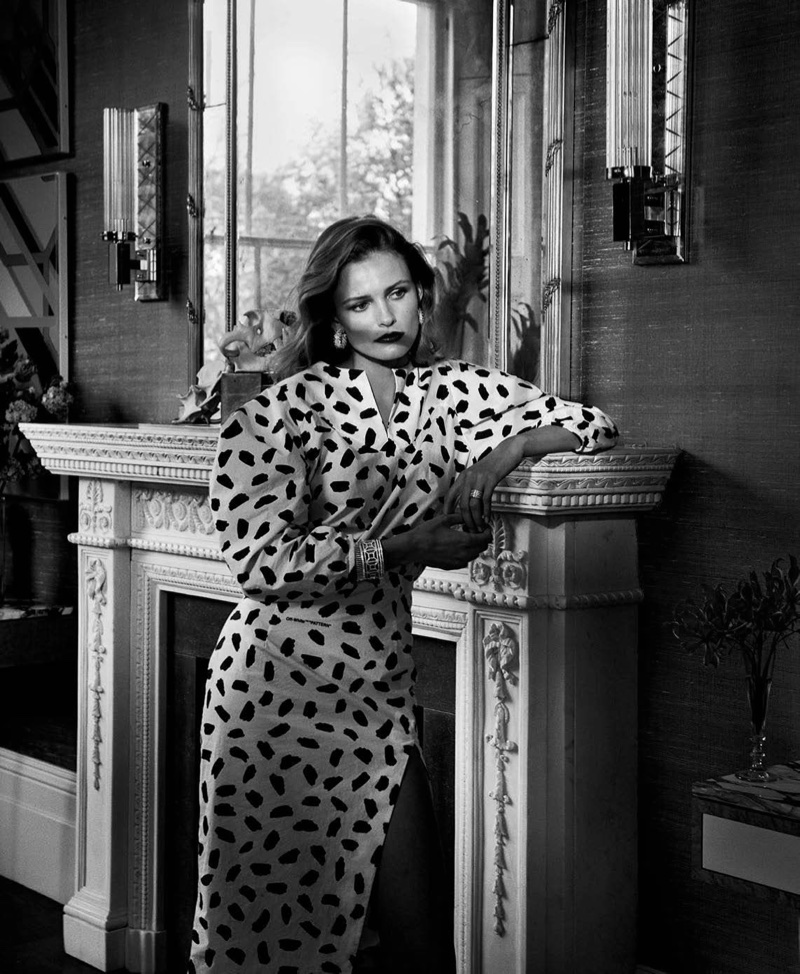 comnum(0) tbcount(0) tbcount(481)
Categories:
Other Brands
The Chanel CC Filigree Vanity Case Bag has excited for some time, but the availability remained seasonal. We do not clearly understand why because fashion-obsessed all around the world adores this handbag with all their hearts. But today, the CC Filigree Vanity Case Bag has not only returned, but the line has also been expanded. So meet the Chanel CC Filigree Long Wallet as well as the CC Filigree Small Flap Wallet and the CC Filigree Zip Wallet from the Spring Summer 2018 Collection Act 1.
The Design
So how do you instantly recognize the CC Filigree Wallet? Well, just take a look at the beautiful leather CC logo on the front. This CC logo is reinforced with gold studs on all the four edges and if you zoom-in, you can read the tiny CHANEL lettering. The CC logo is oversized but not screaming. It melts together with the whole design just like little snowflakes between the snows. Stunning isn't?
These CC Filigree Wallets are made from grained calfskin, which is superb leather with low maintenance. The body is completely diamond quilted, just like on the classics. Each piece resembles to the first-version of the Filigree Vanity Case. But there is only one question left; which wallet do you prefer? Or is it too difficult to pick?
The Interior
Each wallet is crafted with multiple compartments, card slots, patch pockets to help you organize your necessities like paper money and coins. To get an inside look of these wallets, please go to the Classic Wallets page. You see, while the exterior is different, each wallet mirrors the classic design. The CC Filigree Long Wallet mirrors the Classic Long Wallet, the CC Filigree Small Flap Wallet mirrors the Classic Small Wallet and the CC Filigree Small Zip Wallet mirrors the Classic Zip Around Wallet.
The Prices And Sizes
Chanel CC Filigree Long Wallet
Style code: A84448
Size: 4.1' x 7.6' x 1.2' inches
Prices: $1050 USD, €980 EUR, £880 GBP, $1650 SGD, $8600 HKD, $1540 AUD, ¥135000 JPY
Chanel CC Filigree Small Flap Wallet
Style code: A84447
Size: 4.1' x 5.9' x 1.4' inches
Prices: $950 USD, $1225 CAD, €880 EUR, £790 GBP, $1480 SGD, $7700 HKD, $1390 AUD, 4600 MYR.
Chanel Small CC Filigree Zip Around Wallet
Style code: A84446
Size: 3.5' x 6.1' x 0.8' inches
Prices: $750 USD, $975 CAD, €690 EUR, £620 GBP, $1160 SGD, $6100 HKD, $1090 AUD, ¥95040 JPY, 3620 MYR.
More Images And Colors
comnum(0) tbcount(0) tbcount(596)
Categories:
Other Brands
Star on the rise Kaia Gerber lands a story in the spring-summer 2018 issue of LOVE Magazine. The American beauty poses for the lens of Mert & Marcus in a super glam fashion spread. Inside the magazine, editor-in-chief Katie Grand styles Kaia in retro inspired ensembles. The brunette models designs from the likes of Saint Laurent, Polo Ralph Lauren and Hermes.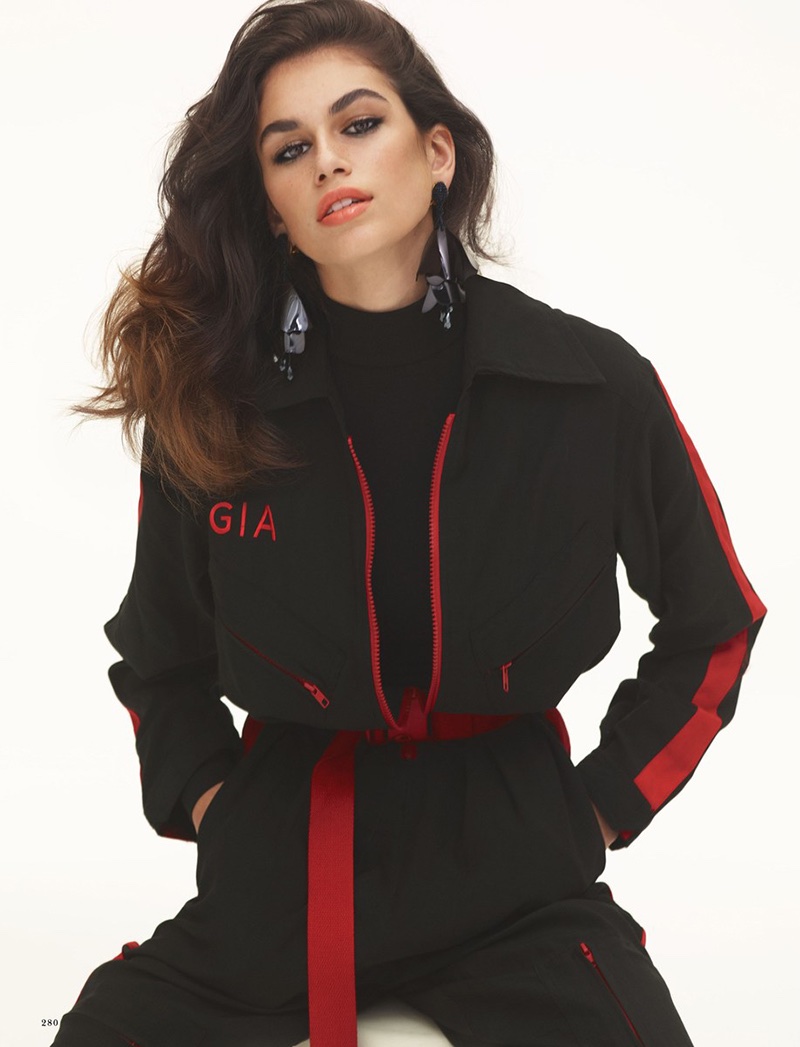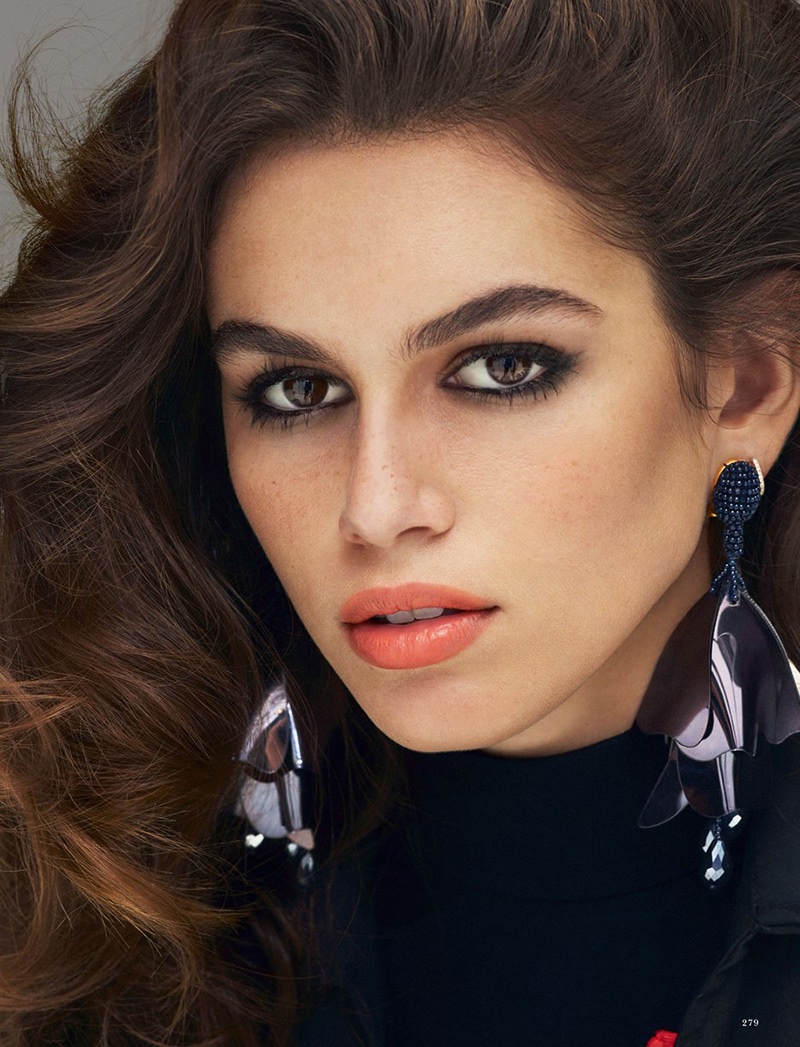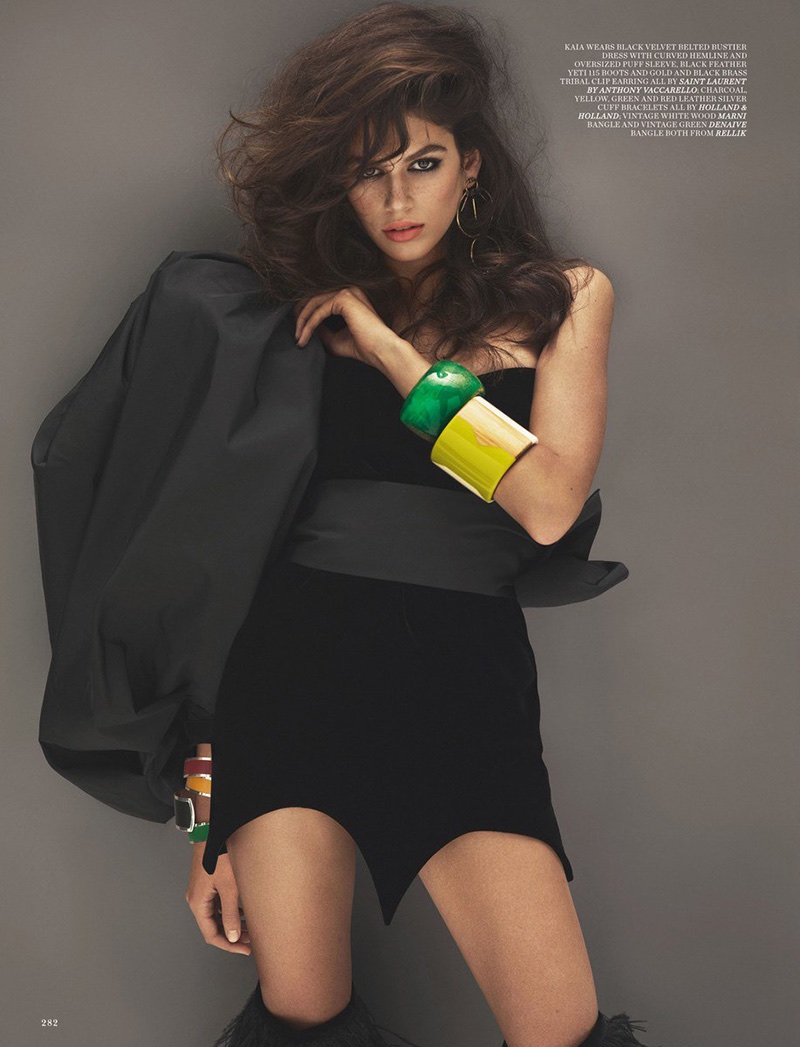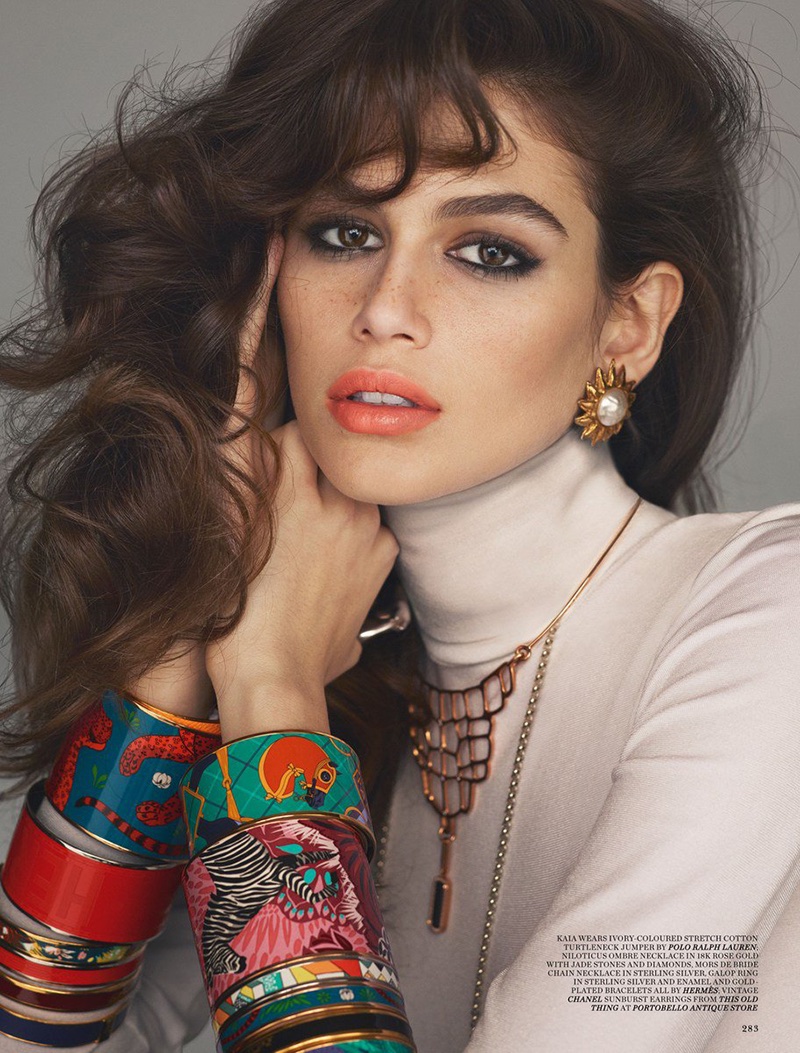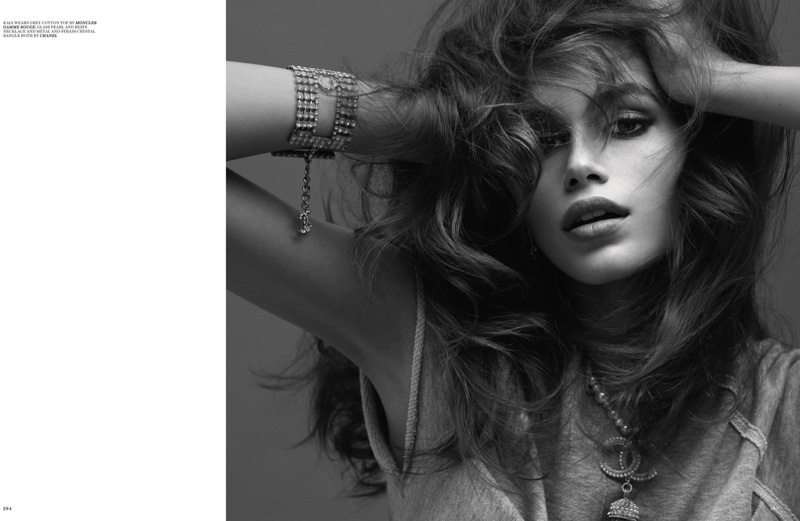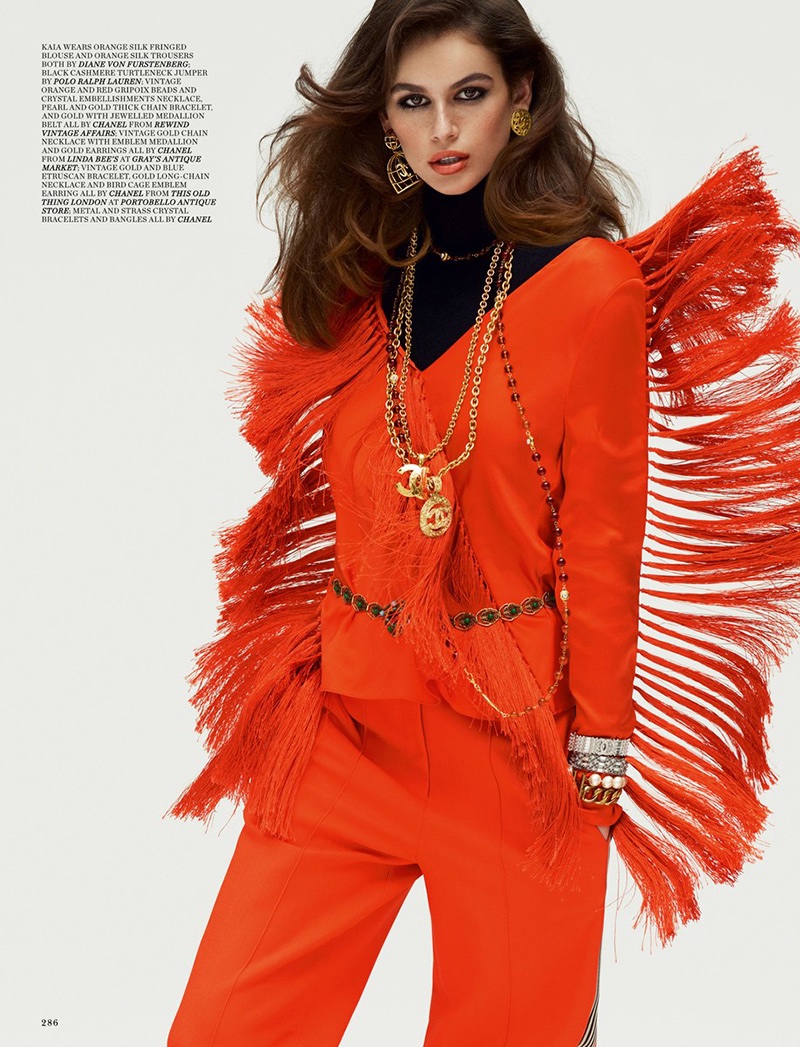 comnum(0) tbcount(0) tbcount(381)
Categories:
Other Brands
Categories

New Posts

Hot Posts